To create an account with ProTrainUp, enter protrainup.com in your browser. Then in the top menu, click on the "registration" button. Then select the account type you want to create. You can choose an individual trainer account or a club license. Parent and player accounts are always created by the coaches or coordinators.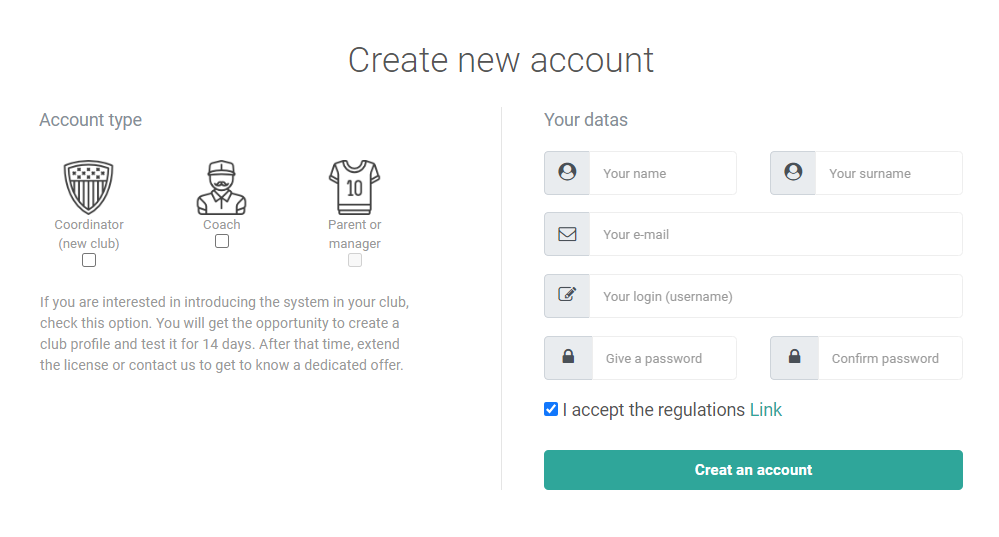 That`s why this function is locked by default. For more information about the player and parent account, check out our parent`s guide.
Remember to use only modern and up-to-date versions of web browsers. Avoid Internet Explorer.