To add employees in the left menu select club employees add new. In the next step you will go to the new employee form. The creation of a new employee should start with entering the e-mail address, so it is possible to verify if the user has already been registered in the system and possibly invite him to your club. If the user doesn't have an account in the system yet, create one by setting his role in the club and giving him name, surname, e-mail and login and password. Moreover, you can fill in data such as: date of birth, nationality, gender and telephone number.
If you have entered the coach's e-mail address, login and password will be sent to the given e-mail address. Remember, if the coach already had an individual ProTrainUp account or worked for another ProTrainUp club, and you want him to work as a coach for your club, write to us.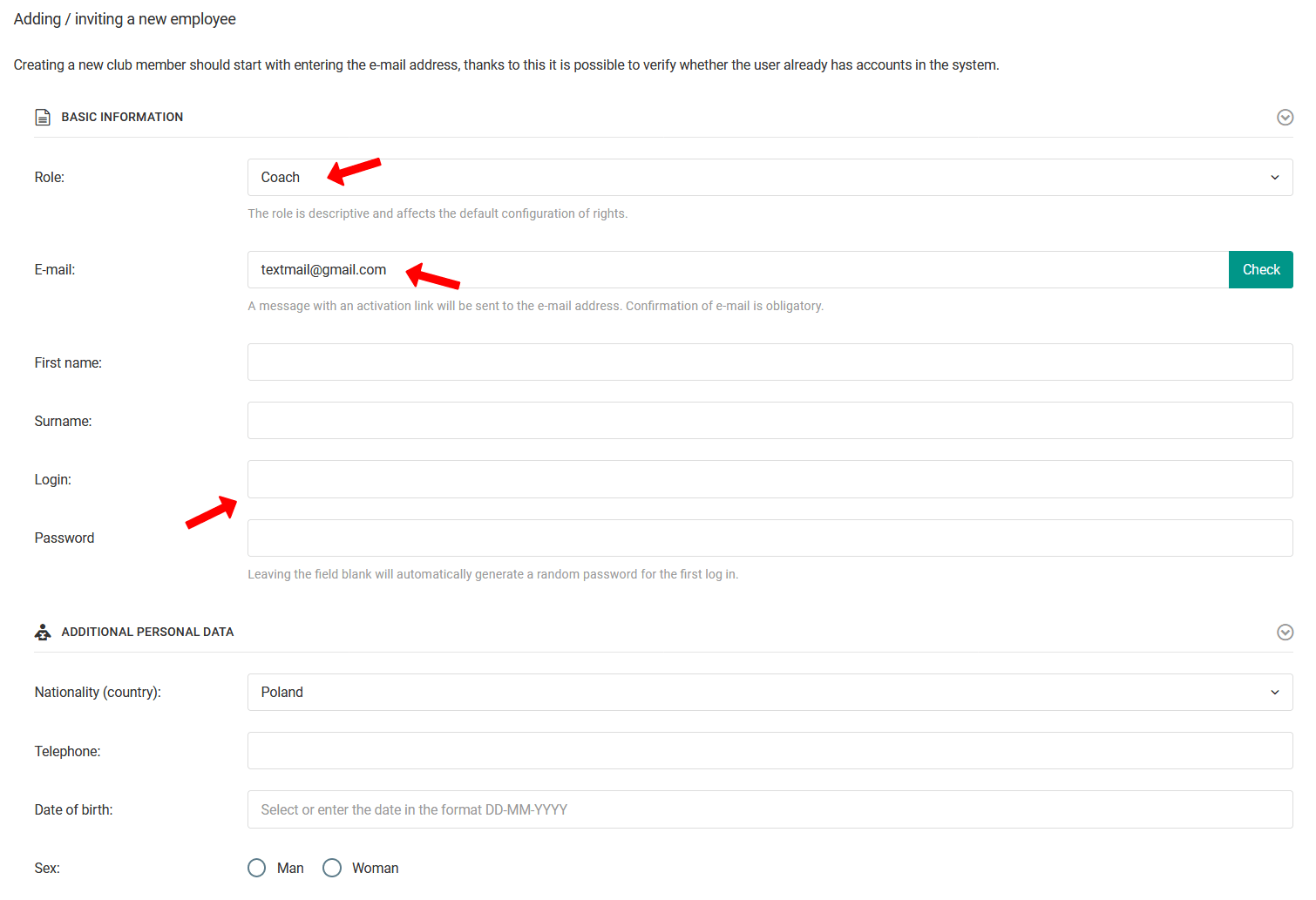 In addition to manually adding staff members, you have the option of importing the full list of your staff members as an xls file. To add staff members from the file, select from the left menu club employees import.
Upload an xls, xlsx, odsx or csv file (UTF-8 encoding) with a list of employees. The employee data must be in separate columns (first name, last name, e-mail). The maximum number of rows is 50. The minimum data to create a user is first and last name and optionally an e-mail address.